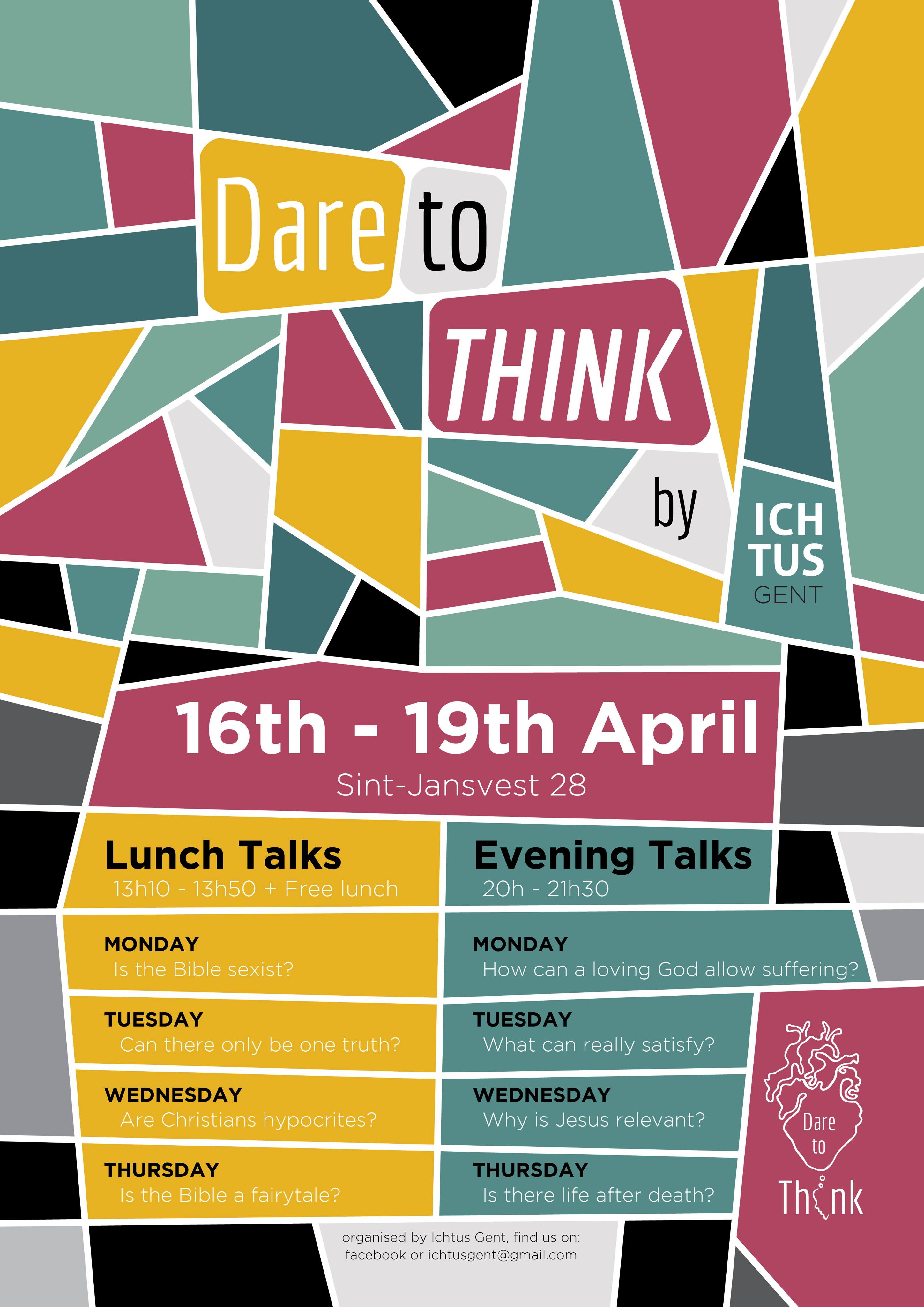 English below
PRIMEUR!!!
16-19 April is de allereerste Mission Week ooit door Ichtus Gent georganiseerd! Elke middag en avond worden er lezingen gegeven over ongetwijfeld interessante onderwerpen. Absoluut de moeite om te komen en breng zeker vrienden mee!
Meer info op: https://www.facebook.com/Dare.To.Think.Ichtus.Gent/
16-19th of April is the first Mission Week ever organized by Ichtus Ghent! Every midday and evenig, we have a lecture about undoubtedly interesting subjects. It's abolutely worth coming and bring friends!
More information on: https://www.facebook.com/Dare.To.Think.Ichtus.Gent/